I have a lot of fears. And I have a lot of "worst fears." I think Kendall would argue that my fears verge on plain paranoia. For example, I worry that extraterrestrials will invade the planet, break into my house, and harvest my spinal fluid by drinking it through a straw. Rational? Probably not. But that doesn't stop me from lying awake at night.
Another example: As a teenager, I designed a tomb that would allow me to exit if I turned out to be more alive than dead. And the exit had to be handicap accessible to comply with the Americans with Disabilities Act and to ensure that I could get out even if my legs didn't survive the trip to and back from the afterlife.
Alex's birth opened a whole new world of "worst fears." One night, while I was home alone with Alex and as I was staring into the video baby monitor (as I often did and still do) to see if Alex was exhibiting any discernible signs of discomfort, illness, or peril, I noticed that he was starting to whimper. I intently peered into the monitor (think magic 8 ball) wondering if I should let him soothe himself back to sleep or go into his bedroom and give him his pacifier. It then occurred to me that the absolute worst thing that I could ever see in that little screen would be an unrecognizable hand reaching into view and placing Alex's pacifier in his mouth. This fear still haunts me.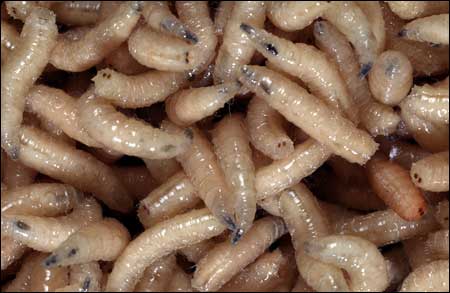 Yesterday I found worms or maggots or bugs (would it make a difference?) in my food. That was one of my worst fears. Now it is one of my worst real-life experiences. Note to self: don't make cream of wheat cereal from a box that may possibly have been the source of your breakfast during the first half of the Clinton administration.
Have your worst fears ever come true? (Please be very careful in what you tell me. I could very well adopt some of your worst fears, and my level of paranoia might impair my ability to live a normal life.)